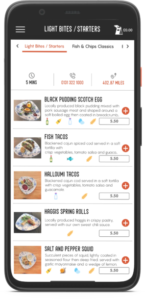 So, you have the best Indian food in all of Gondor, but many customers still don't know that you sell vegan items too. In reality, your vegan range is great but most customers see you as just an Indian restaurant, making it hard to compete with the specialist vegan restaurants right?
If only there was a way to fight back…
Luckily, MyOrderBox has the answer. Virtual Brands.
With MyOrderBox, you can now create a new online store with a specialised menu to target a completely new audience.
Now you can go toe-to-toe with other veganeries in the online market with a new menu and new branding!
The great news is that you don't have to stop at just one virtual brand store! Get a specific menu for every cuisine you have because with MyOrderBox, the opportunities to grow are limitless.
Rejuvenated menus, extra customers and more sales!
Interested?
 [BOOK A DEMO]
*If you're an existing MOB customer interested in upgrading to a virtual brand(s), contact Support*