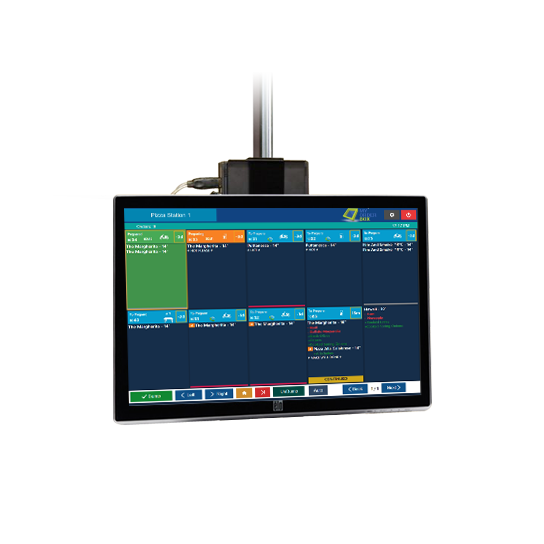 Why Do I Need a Smart Kitchen?
In the coming months, takeaways and restaurants around the world will reach crazy levels of busy all week, not just Friday and Saturday nights. As restrictions ease and summer arrives, will you be ready to deal with the onslaught of online orders to come?
So many orders flowing in at once is a nice problem to have, but is your ePOS system and Kitchen Display System smart enough to take on this mammoth challenge?
What's the Solution?
MyOrderBox customers can rest easy because we have you sorted!
To get you ready, MyOrderBox has added its smart auto-kitchen feature to save you time and manage orders easily. 
Every online order is auto accepted by MyOrderBox's ePOS and pushed onto the kitchen display screen or kitchen receipt printer intelligently.  
Hassle-free order management with smart auto-kitchen!
How do I Get Set Up? 
Getting set-up has never been easier:
Click settings on your ePOS terminal → tap on advanced settings → press the Apps option on the left hand side → Toggle the Auto Accept Online Orders to YES
If you prefer to manually send orders to the kitchen, then you can simply toggle back to no, putting you back in charge of your online orders. It's that easy!
Sign Up Today!
Join the MyOrderBox revolution and get your ePOS, Delivery Management and Online Ordering all-in-one. 
The One, Complete Solution. 
Cash in on our limited time only price match scheme on the ePOS for all new customers! 
[BOOK A DEMO]